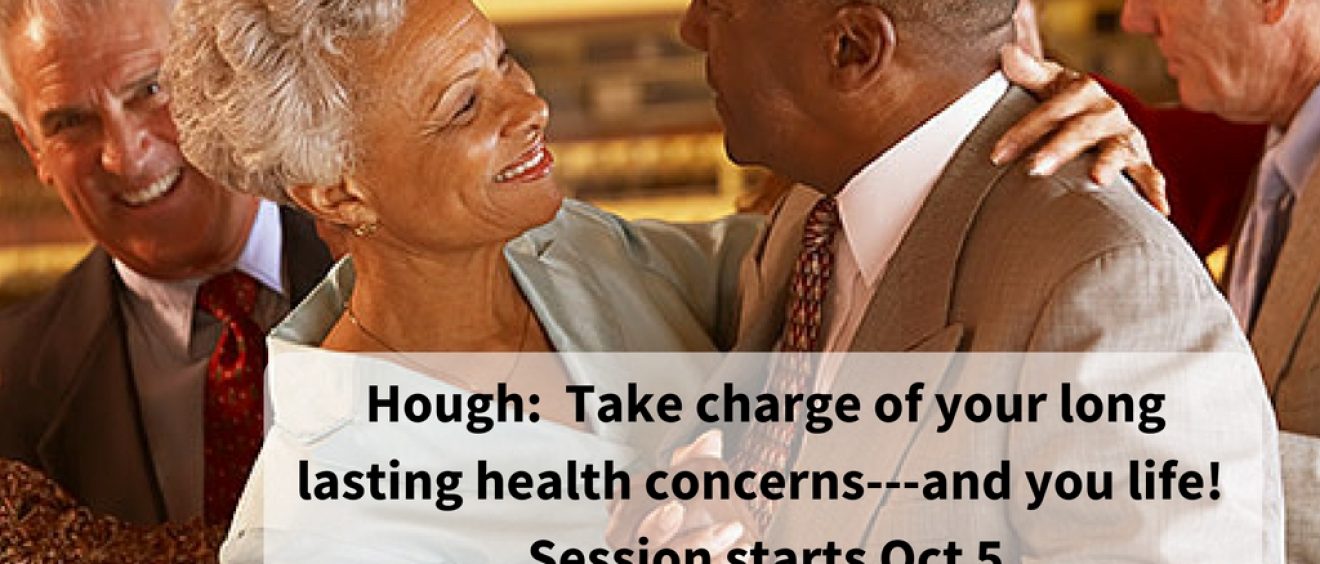 Hough: Take Charge of your Health- and your Life- class starts Oct 5!
Hough: Take Charge of Your Health – new session starts October 5!
Join a No-Charge Chronic Disease Self-Management workshop. Learn how to get the support you need. Find practical ways to deal with pain and fatigue, set your own weekly goals, make a step-by-step plan to improve your health, discover better nutrition and exercise choices, understand new treatment choices, and discover better ways to talk to you doctor and family about your health.
Sign up Today
Wednesdays, Oct 5 – Nov 9
1:30pm – 4:00pm
NEON Hough Health Center
8300 Hough Ave, Cleveland, OH 44103
Registration required. Space is limited.
To register contact Rose Bobbitt
216-421-1350 ext. 183, programs@fairhillpartners.org