Key Priority
Improve Chronic Disease Management
Diseases like diabetes, high blood pressure, heart disease, asthma,
and mental health illnesses touch nearly everyone.
What's the problem?
Chronic diseases disproportionately burden many communities of color.

One in four Americans has heart disease, which is the number-one leading cause of death in Cuyahoga County, the state of Ohio, and in the nation. Similarly, one in three Americans has high blood pressure, which can lead to heart disease and stroke. The burden and costs of these diseases are high, significantly taxing the American health care system and the millions of people affected by them. More than $3 trillion is spent every year on health care and 75% of this total goes toward treating chronic diseases. It is even estimated that by 2020, half the country will be diabetic or pre-diabetic.
In Ohio and across the nation, African Americans are disproportionately affected by chronic diseases, such as diabetes, hypertension and asthma, and live sicker, shorter lives because of them. In Cuyahoga County, African Americans have more high blood pressure and worse blood pressure control than their white counterparts. African Americans die are also more likely to die from stroke than whites. Those with fewer resources, like access to healthy food, good health care, and family support systems, have more complications and more deaths.
Why does it matter?
An increasing number of people of color are at risk of chronic disease and do not get the care they deserve and need.
Our entire community is impacted by the multiple costs of chronic diseases. People are dying before their time and suffering needlessly. Families are burdened, and everyone, including businesses, pays a price, both in time and in money.
It doesn't have to be this way. The choices we make are based on the choices we have. Environmental factors, such as a lack of access to tailored health care, affordable healthy food, and safe places to play and exercise, make it difficult for communities of color and people living in low-income areas to live healthy lives.
What are we doing about it?
HIP-Cuyahoga is:
Recruiting residents to become trainers or participants in chronic disease self-management programs.
Training doctors to care for all patients with chronic disease in ways that are proven to work.
Training doctors to be culturally sensitive and speak in plain language.
---
Self Management Training Workshops
Join a FREE Chronic Disease or Diabetes Self-Management workshop and learn how to get the support you need. Find practical ways to deal with pain and fatigue, set your own weekly goals, make a step-by- step plan to improve your health, discover better nutrition and exercise choices, understand new treatment choices, and discover better ways to talk to your doctor and family about your health. The Diabetes self management series includes the topics above and more information diabetes and on better blood sugar control. Contact Rose Bobbitt 216-421-1350 ext. 183, programs@fairhillpartners.org to find out about upcoming workshops.
These efforts are being lead by our Improving Chronic Disease Management subcommittee under the guidance of the following anchor organizations and individuals: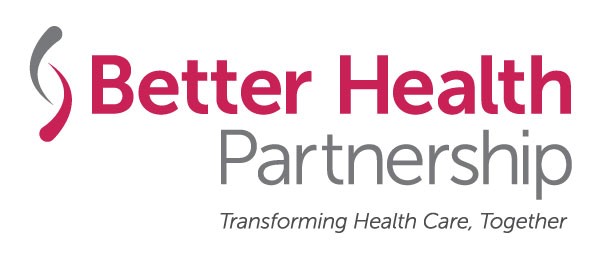 Better Health Partnership 
Rita Horwitz, Director of Business Development and Operations
Better Health Partnership, a nonprofit regional health improvement organization, focuses on primary care and important chronic conditions that undermine the health of communities. It serves as a convener and leader of regional activities that engage and support primary care practices in their work to transform care to deliver high-quality, affordable care across patient populations in Northeast Ohio.
Subcommittee Partners
Academy of Medicine of Cleveland and Northern Ohio
American Heart Association
Buckeye Shaker Development Corporation
Carmella Rose Foundation
Case Western Reserve University
Cleveland Municipal School District
Cleveland State University
Cuyahoga County Board of Health
Diabetes Partnership
East Cleveland Chamber of Commerce
Environmental Health Watch
Evi-Base
Fairhill Partners
First Suburbs Consortium
Free Clinic of Greater Cleveland
Hanson Services
Health Action Council
Hospice of Western Reserve
Kent State University
Komen Northeast Ohio
MetroHealth System
Neighborhood Family Practice
NorthCoast Health
Stay Well
United Health Care
University Hospitals
Workplace Health Inc.