This fall, the HIP-Cuyahoga Consortium elected new members to fill Standing and At Large positions of the steering committee. Each person was nominated and then voted in to their position. Join us in extending our congratulations to our new members. We look forward to our continued partnership as we strive to make Cuyahoga County a place for everyone to be healthy.
Erica Chambers – At Large
Delores Collins – Standing, Community Resident
Kirstin Craciun – Standing, Healthcare
Pastor Ernest Fields – Standing, Faith Based
Jodi Mitchell – Standing, Business Sector
Caroline Peak – Standing, Community Resident
Danielle Price – At Large
Ruqaiijah Yearby – Standing, Academia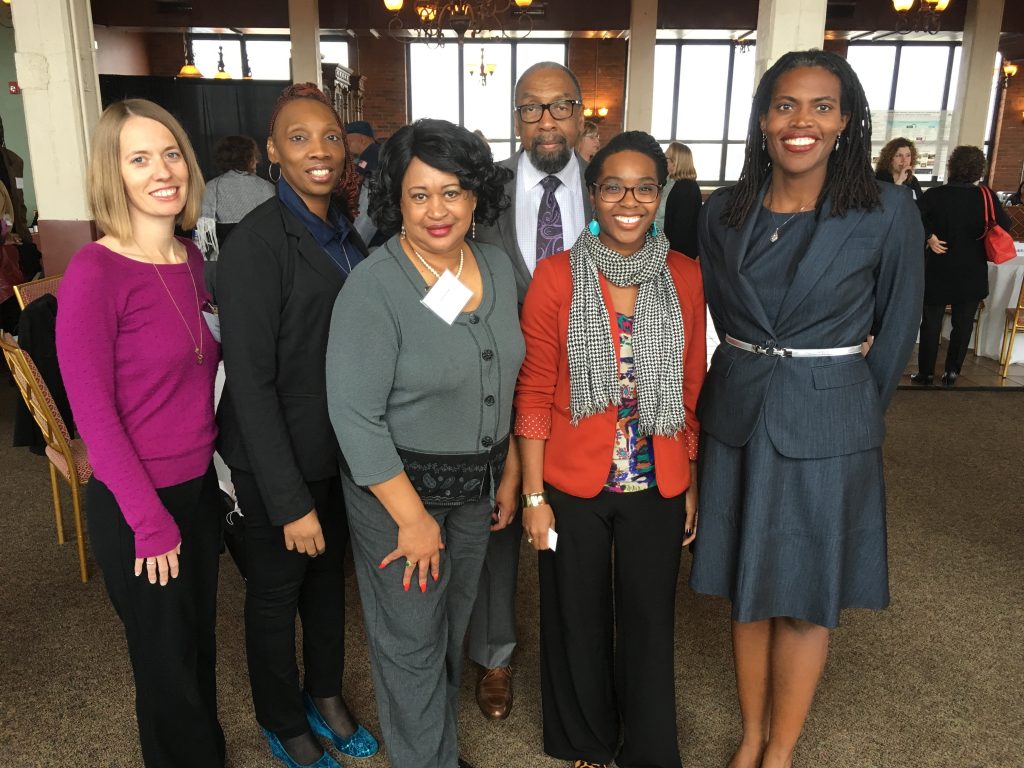 we were able to catch a few of the new steering committee members at the recent HIP-Cuyahoga consortium meeting. Left to Right: Kirstin Craciun, Delores Collins, Caroline Peak, Pastor Ernest Fields, Erica Chambers, Ruqaiijah Yearby.

Below is a list of all of our new steering committe members and a brief biographic sketch.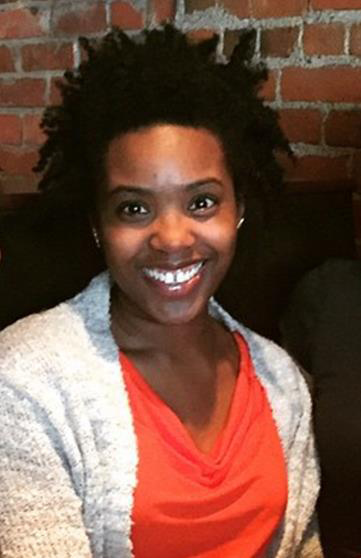 Erica Chambers
Erica graduated from The Ohio State University with a Bachelor of Science degree in Human Ecology and holds a Master of Public Health degree from Case Western Reserve University. Her expertise includes lifespan development, family science and health promotion. Within this realm of practice she focuses on systems level collective impact strategies, community based research, maternal and child health, community engagement, coalition building, and capacity building. The past eight years of her professional experience spans working in public school settings, social welfare agencies, academic institutions, non-profits, health care, and philanthropy. In her most previous role she worked for MetroHealth Medical Center in the Case Center for Reducing Health Disparities as the Community Health Coordinator where she led a community led grassroots initiative to improve healthy eating and active living in the Buckeye-Shaker neighborhoods. She also served as the Technical Advisor for the Communications and Marketing Department at MetroHealth for the Health Advocacy Initiative and Local Improvement Advisor for the Institute for Healthcare Improvement through the Robert Wood Johnson Foundation. In her current role with the Sisters of Charity Foundation, Erica is the Program Officer for Health where she works to advance health equity and social determinants of health. Her portfolio includes healthy eating and active living, infant mortality, and economic development strategies.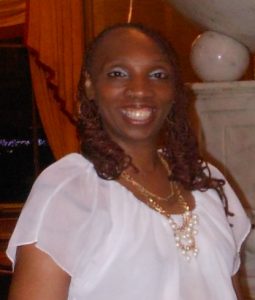 Delores Collins
Delores Collins, also known as Ms. D is the Founder and Executive Director of A Vision of Change, Inc. (AVOC). Her Mantra is Embrace them where they are, Empower them to move forward, Motivate them to succeed. An African proverb she strongly believes in is "Tomorrow belongs to the people who prepare for it today".
Delores found AVOC due to a situation that caused her to become a single mom and the effects of this situation caused her children to be confused, angry, and depressed. She desperately searched for help for her children, but all she received was negative feedback or no reply at all. After making several visits to the institution where her husband was doing time, she began to notice at the end of the visit how traumatic it was for all the children when it was time to leave.  She began to do research on children with incarcerated parents and read that children with a parent in prison are six times more likely than their peers to go to prison. At that moment she had to do something. She decided that society was not going to make that choice for her children.
Since then Delores has been implementing prevention, intervention, and academic services throughout Ohio at libraries, community centers and churches, her longest standing being at Bethany Baptist Church where she oversaw their entire After-School program, Kids Café and the Back pack program. The enrollment started out with 25 youth and expanded to 125 youth with 45 on waiting list. She also knows the benefits of living a healthy lifestyle so during the summer she would implement their All about a Healthy Me program that address types of behaviors such as premature deaths, suicide, violence, alcohol, drugs and tobacco use, poor eating habits and a lack of physical activities.
Delores is an Alumni of Class 19 for successfully completing Neighborhood Leadership Institute Leadership Cleveland Program.  She is also a Registered Applicant with Ohio Chemical Dependency Professional Board which prepares her to become an Ohio Certified Prevention Specialist 1. In 2011 she received her Associate of Science Degree in Early Childhood Development from Kaplan University, Community Health Ambassador for Glenville Neighborhood, A member of Creating Greater Destinies, Master Trainer Stanford University Chronic Disease Self-Management Program, and currently enrolled in Community Health Workers Program at Cleveland State University.
An important aspect of her life is going back to college and obtaining a master degree in Social Work or Public health, her family and helping to building a stronger, healthier, and thriving community.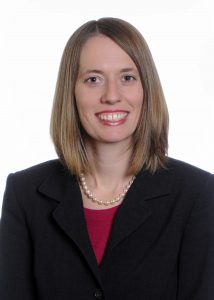 Kirstin Craciun
Kirstin Craciun, MPP, MSW, is the director of community outreach for The Center for Health Affairs, the leading advocate for Northeast Ohio hospitals. In this capacity, Craciun helps member hospitals conduct community health needs assessments (CHNAs) and leads The Center's CHNA Roundtable, which brings individuals from the hospital community and other essential stakeholders together to share best practices, support one another and discuss opportunities for collaboration.She has been involved in various community initiatives. She led a working group of hospital personnel in identifying projects to improve language access for hospital patients in Northeast Ohio. She also worked with community groups to create a brochure publicizing free healthcare in Northeast Ohio and took the lead in creating and facilitating training on Title VI of the Civil Rights Act of 1964. Craciun currently serves on the State Health Assessment / State Health Improvement Plan Advisory Committee and is actively involved in HIP-Cuyahoga's Linking Clinical and Public Health subcommittee. She previously served on the National Collaborative on Education and Health: Substance Use working group.
Craciun recently led The Center's centennial gift fundraising efforts to raise money on behalf of Medworks. The Center was able to secure over $150,000 in donations – which doubled to over $300,000 with matching funds from The Center's philanthropic arm – to enable Medworks to launch a restorative dental care program that will serve 600+ uninsured or underinsured individuals in Northeast Ohio.
She has over 15 years of experience working in the public policy realm and has researched and written more than 100 publications addressing key health policy issues affecting Northeast Ohio hospitals for an audience of 500 policymakers and local opinion leaders. She has presented to an array of audiences including hospital CEOs and other C-level hospital personnel, health commissioners, business leaders, consumer advocacy groups, and healthcare consumers. Topics covered include implications of the Affordable Care Act, population health planning in Ohio, language access issues, Ohio's biennial state budget and the economic impact of Northeast Ohio hospitals.
Prior to working at The Center, Craciun worked at the Education Commission of the States in Denver, Colorado as a policy analyst where she conducted state policy scans of education accountability systems and authored policy briefs on key education issues.
She obtained a Master of Public Policy and a Master of Social Work from the University of Michigan. She received bachelor degrees in psychology and French from Ohio University.
Kirstin Craciun lives in Lakewood, Ohio, with her husband and their three children.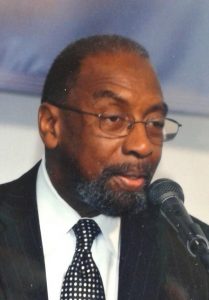 Dr. Ernest L. Fields, Pastor, Calvary Hill Church of God in Christ; Coordinator, BMMA
Dr. Fields has a B. A. in Political Science from Kent State University, and a Ph. D. in Public Administration with a concentration in Urban Studies from The Ohio State University.
Prior to his appointment as pastor of Calvary Hill in 1988, Dr. Fields worked at Ohio State University as a Research Specialist at its National Center for Research in Vocational Education. He has published professionally in the areas of Industry-Based Adult Literacy, and State-Level Economic Development. Prior to that, he worked as a Community Organizer, and as Director of Economic Development in the Columbus, Ohio Community Action Organization.
Currently, Dr. Fields is Coordinator of the Buckeye Ministry in Missions Alliance, a collaboration of churches and community agencies working to bring together resources to revitalize a five-street area in Cleveland's Buckeye-Woodland Hills community, the Rosehill to Crestwood Re-Vision.
Dr. Fields has been married to Iris (Brown) Fields, since 1964. The couple has a son, Chad, daughter-in-law Michele, and daughter Marka. Granddaughters are Kendall and Sydney.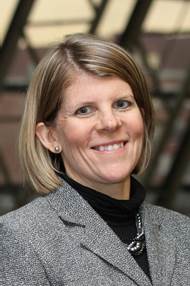 Jodi Mitchell
Manager, Health Initiatives and Community Experience
Jodi oversees Health Action Council's health improvement, quality and community-based initiatives. She identifies community-based relationships that align with Health Action Council's mission to enhance the culture of health through collaboration, thought leadership and innovation and provides the employer voice in community collaborations. Prior to joining Health Action Council, Jodi was a health policy program officer for a health foundation in Cleveland, where she devoted attention to Medicaid expansion, ACA implementation and community health improvement initiatives including obesity prevention. She has also served as executive director of a statewide consumer health advocacy organization and was a health lobbyist at both the state and federal level. Jodi is a graduate of Bowling Green State University.  Jodi is a member of the Cleveland Bridge Builders Class of 2017.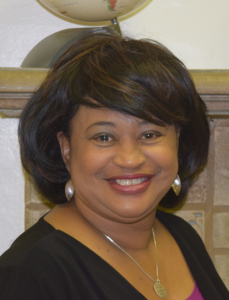 Caroline Peak
Caroline J Peak, Manager, of Cleveland Public Library Collinwood branch also serves as a committed community leader, engager and volunteer advocate for improving health conditions in the Collinwood Community. She current serves as a HEAL Ambassador from Creating Greater Destinies to this community. Ms. Peak is a Certified Public Librarian. She earned a Bachelor of Liberal Arts Degree from Meyer's University and a Masters of Library Science from Kent State University.
For thirty five years, she been a constant resource for helping build better schools for all children through volunteering in Cleveland Schools, serving on district-wide committees, PTA's , School Community Councils, school advisory boards, and campaigning for levies. This effort continues today as she is in her second year serving as a True2U Mentor for 8th graders in at Memorial School. This has inspired her to take this experience a step further by creating the "Collinwood Community Youth Academy" (CCYA) that focuses on supporting youth from ages 12 and above to become "A Better You" by engaging them in activities of self-discovery, finding their strengths, learning to set and achieve goals, engaging in discussions on how to create a better community through problem solving and hearing professionals, civic leaders and community members tell their story of success.
Ms. Peak is involved in many other activities that include hosting a Diabetes Prevention class in partnership with NEON Health Centers of Collinwood working towards Community Health Worker Certification at Cleveland State University and receiving health equity leadership training through Neighborhood Leadership Institute. Ms. Peak is also a graduate of the Institute, Class 5, a graduate in YWCA QUEST leadership program for women and serve on the Executive Board of Northeast Shores Development Corp and Cleveland Housing Network organizations that are devoted to the mission of improving the quality of life in neighborhoods among other things, by offering affordable housing to low and moderate income families.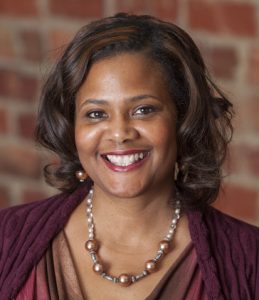 Danielle Price
Danielle is currently the Director, Community Health Engagement at University Hospitals in the office of Government and Community Relations. She started her professional career with the Cleveland Metropolitan School District in 1993, serving as the Public Information Specialist with the Office of Adult and Continuing Education for eight years. Prior to joining Neighborhood Connections, Danielle worked at Antioch Development Corporation for ten years both as a Program Manager for the Genesis Job Readiness and Placement program and for a brief time, as the Associate Director. Her background and experience includes marketing, project and program management, career development training and special events planning/fundraising. Danielle holds a Bachelor's degree from the Wharton School of Business, University of Pennsylvania and a Master of Science in Social Administration (MSSA) degree from the Mandel School of Applied Social Science at CWRU.
Most recently, Danielle served as the Program Manager at Neighborhood Connections for close to five years, for a major community engagement effort that supports the Greater University Circle Wealth Building Initiative. She is also a member of the Phillips Exeter Academy Alumni Association and an active member of the Antioch Baptist Church where she has served as the Church School Superintendent, Christian Education Board member, Program Coordinator for the Fairfax Inter-organizational Network, Sunday School teacher and is currently the Teach Director.
Danielle Price is UH's primary leader in the area of UH's Community Health Engagement strategies in Cuyahoga county and in all counties where UH has hospitals. To this end she leads our Community Health Needs Assessments for all UH Hospitals and their Implementation Plans. She directly works with UH hospitals and our physicians in Cuyahoga County to identify our neighbors' most concerning health needs, develop meaningful collaborations with other partners and work to obtain necessary funding, policy changes and talent to address the most pressing community needs especially focusing on health disparities. She is active with both internal UH and external community committees addressing the health needs of the immediate population of Cleveland, including the Greater University Circle Community Health Initiative on addressing infant mortality and lead poisoning. She is active on University Hospitals' Diversity Council. Danielle has over twenty-three years of experience in community outreach and engagement. Prior to UH, she worked for Neighborhood Connections, leading the community engagement strategy for the Greater University Circle Community Wealth Building Initiative. She has educational credentials to also lend credibility to her work such as her Master of Science in Social Administration from Case Western Reserve University and her Bachelor of Science in Economics from the Wharton School of Business, University of Pennsylvania.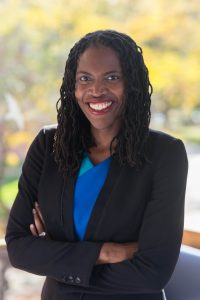 Ruqaiijah A. Yearby, J.D., M.P.H.
A nationally and internationally recognized scholar, Ruqaiijah A. Yearby, is Associate Dean of Institutional Diversity and Inclusiveness, a Professor of Law, and Associate Director of the Law-Medicine Center at Case Western Reserve University School of Law. Professor Yearby's scholarship focuses on two emerging fields of health law: 1) racial disparities in health care and 2) law, justice and medical research. She has written numerous law review articles, book chapters, and an editorial (reprinted in USA TODAY MAGAZINE). She recently presented her work on law, justice and medical research studies at the Oxford Global Health and Bioethics International Conference in Oxford, England.
Using empirical data, her research explores the ways in which laws and policies implemented to eradicate disparities in health outcomes tend to exacerbate the problems by erecting significant barriers to accessing quality health care. Specifically, she researches how inequities in the health care delivery system prevent minorities and the economically disadvantaged from attaining equal access to quality health care, resulting in increased morbidity and mortality for minorities and the economically disadvantaged.
Bridging the gap between numerous disciplines, her work has been used in legal and social science courses at NYU and the University of California Berkeley and cited in THE OXFORD HANDBOOK OF BIOETHICS (2007), HEALTH CARE LAW AND ETHICS, (6th 2008), IMPLICIT RACIAL BIAS ACROSS THE LAW (CAMBRIDGE UNIV. PRESS 2012), and the UNITED STATES CODE ANNOTATED. Her article, Striving for Equality, But Settling for the Status Quo in Health Care: Is Title VI More Illusory Than Real?, 59 RUTGERS L. REV. 429-496 (2007), is cited under the Law Review Commentaries in Title VI of the Civil Rights Act of 1964 (42 U.S.C.A. § 2000d).
While earning her Bachelors of Science in Honors Biology from the University of Michigan, Professor Yearby wrote a thesis on plant biotechnology and served as a Research Assistant at the University of Natal in South Africa. In 2000, Professor Yearby earned her Master of Public Health in Health Policy & Management from Johns Hopkins School of Public Health and her law degree from Georgetown University Law Center, where she was on the Dean's List. After law school, she worked at the U.S. Department of Health and Human Services as an Assistant Regional Counsel and served as a law clerk for the Honorable Ann Claire Williams of the U.S. Court of Appeals for the Seventh Circuit.