Reducing hypertension one prescription at a time
Produce Prescriptions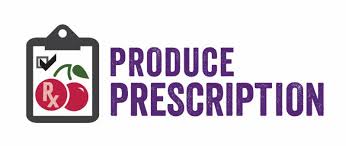 The Produce Prescription program works to help residents in low-resource neighborhoods foster healthier eating habits through:
fostering healthier eating habits through partnerships between community health clinics and farmers' markets,
providing economic incentives and nutritional education to encourage participants to make healthy food choices, and
increasing the use of farmers' markets.
While most nutritionists would agree that eating more fresh fruits and vegetables is an important part of good health, this recommendation can be difficult to follow for patients who don't have access to – or simply can't afford – healthy foods. To help residents stay healthy, it's important to create environments that make it easier to buy and eat healthy foods. Cuyahoga County has expanded the number of farmers' markets in low-income areas, and required that these markets accept food stamps over the last 5 years. Yet despite these efforts, farmers' markets remain underutilized.
The Produce Prescription Program offers an innovative strategy for connecting Cuyahoga County residents who are at risk of hypertension with farmers' markets in their neighborhood. In 2017, More than 550 residents with high blood pressure have received healthy eating and chronic disease management education and resources through the Produce Prescription (PRx) for Hypertension (HTN) program.  Staff at clinics were trained to deliver healthy eating information to their patients, and vouchers that allowed patients to get fruits and vegetables at no cost.
How Produce Rx Works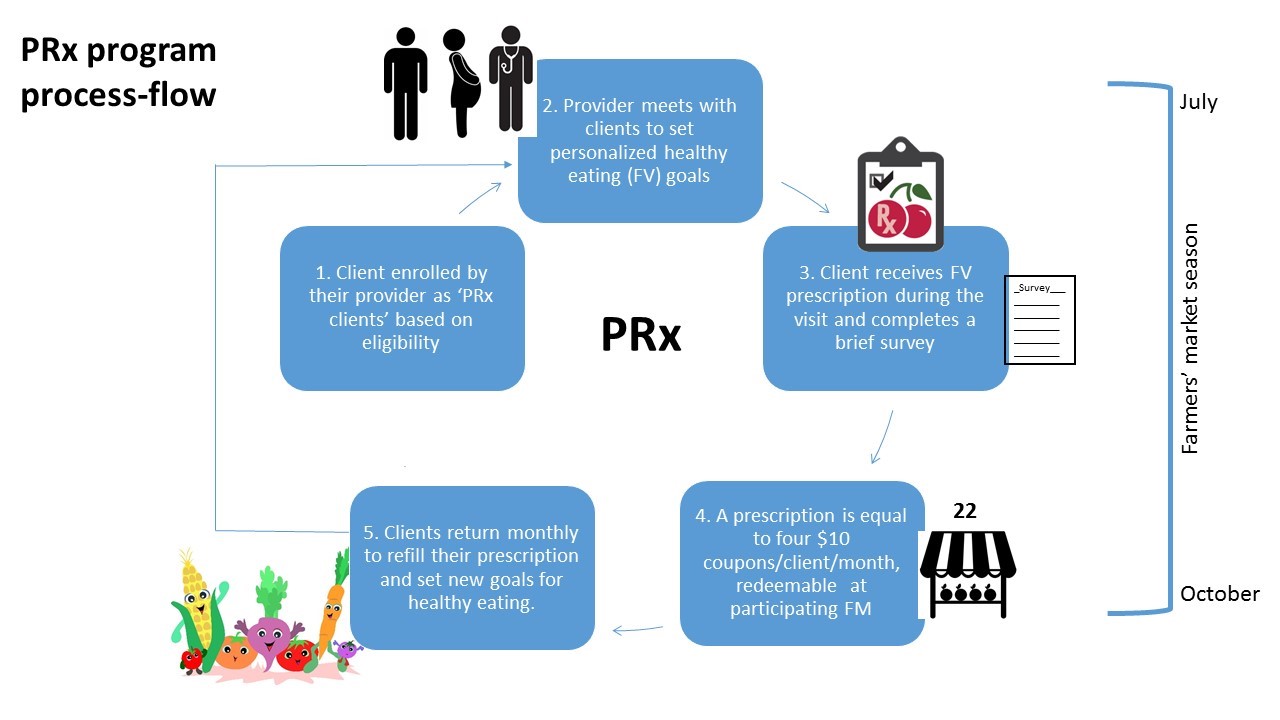 Produce Rx in the News
Ideastream features Produce Rx Program
Community Ambassadors and PRx
Community Health Ambassadors play a key role in the Produce Prescription Program. Ambassadors work as a resource to market goers, providing support for participants in the Produce Prescription Program. In addition to helping PRx participants who shop at the Coit Road Farmer's Market, the Community Health Ambassadors answer general questions regarding healthy eating/cooking resources or the double-value Produce Perks program (sponsored by the Food Policy Coalition), distribute literature on healthy eating and active living resources in East Cleveland, and promote attendance at local Chronic Disease Self-Management workshops.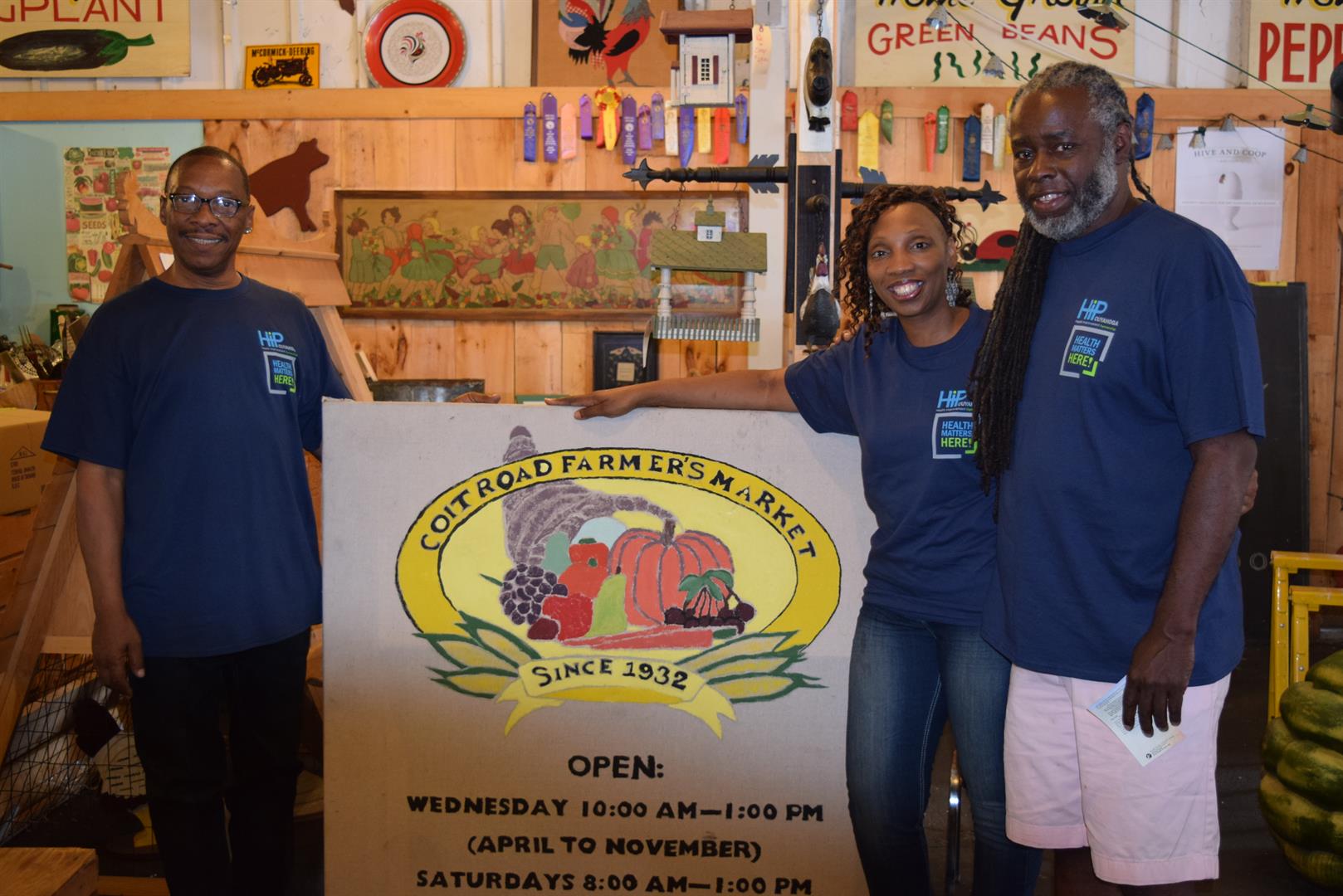 Community Health Ambassadors Michael Martin, Dolores Collins, and Mark McClain at the Coit Road Farmers' Market.